In the era of more and more advanced consumer electronics, building automation is gaining in popularity as well. Unlike many gadgets of today's electronics, building automation systems have functional and economic justifications.
The most interesting of many building automation systems is KNX. This is an open, fully distributed system working on the TP bus, wirelessly via RF, and on an IP-based basis, via the Internet. The main strength of this standard is about 500 well-known global companies that are members of International KNX Association.
On the basis of KNX we can control:
light
heating,
ventilation,
air conditioning,
air quality,
gates, gates, doors and windows,
blinds, shutters and blinds inside / outside,
integrate alarm system,
integrate renewable energy sources,
integrate CCTV video surveillance system,
integrate audio/video multiroom system,

Benefits of KNX solutions:
Reduction of investment costs through the integration of systems and the exchange of data between them,
Reduction of the cost of operating buildings by reducing electricity consumption, heating / cooling and other media,
Reduction of maintenance costs of systems operating in the facility and monitoring of equipment status,
Increased safety,
Independence from possible human error for example, not switching off the lighting or ventilation,
Enables automatic analysis of object data such as media consumption or system failure information,
Automate daily events related to the operation of all systems
Signaling of burglary, assault and fire,
The tremendous benefit of the integrated building automation system is the exchange of data between all the building systems.
Taking all of this data into consideration, it is safe to say that KNX building automation should be installed in every newly constructed or refurbished building. Considering the cost of maintaining a building for only 5 years, and not just investment costs, the benefits of KNX systems are obvious.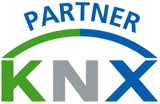 Our Automation division has many years of experience in developing similar systems. All our solutions are based on the KNX / TP / IP infrastructure, which greatly simplifies the infrastructure of the entire building as well as great flexibility in upgrading.
We invite all to contact us and talk about your problems. Such a non-binding conversation can bring you closer to the optimal solution.