The Wolfos company was founded in response to growing market demand for IT services in the field of construction of IT systems, integrating them with industrial building automation, and RES (Renewable Energy Sources).
The main idea behind our work is to understand the needs of our partners and customers, and translate them into concrete solutions. In the process of designing them we focus on environmental friendly technologies, and hence also for workers and residents. In our view, this approach builds the best symbiosis between the development of business and the security and comfort of life.
We want to be seen as an open company, willing to share our knowledge and experience. We are not afraid to take the unusual challenges or implement innovative solutions. We are happy to take cooperation in the development of new methods and procedures.
In IT we act in accordance with the best practices of ITIL (Information Technology Infrastructure Library). Our services we offer a full or partial outsourcing of information systems. We help you create, maintain and modernize ICT infrastructure. We conduct implementation projects and software tailored to the needs of our client. Complex projects we implement according to Agile methodologies (Scrum), not forgetting the recognized methods of Prince2/PMBook. We conduct short and long term projects. We organize the implementation teams and we are looking for qualified individuals for specific tasks.
In our automation solutions, we rely on components of reputable companies: Wago, Beckhoff, ABB, Hager and Eaton. These solutions allow to build automation systems of various sizes, from very small to complex with multiple standards and protocols.
In the field of building automation we cooperate with many companies associated in the KNX: Wago, Abb, Gira, Jung, Hager, Theben, Ekinex, Basalte, Somfy and others, which is what is the greatest strength of the KNX standard. Our solutions integrate such standards as: KNX, BACnet, DALI, MODBUS RS, MP-Bus, 1-Wire, IO-Link, SmartWire-DT and others, allowing us to create a fully unified solution.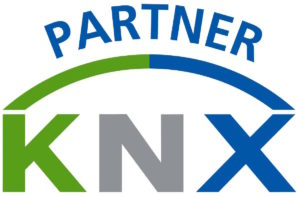 If you have a problem with the scope of our business, tell us about it. With pleasure and without obligation to talk about possible solutions.