Building Managment Systems is an integrated solution designed to provide optimal control of installations in major public buildings (office buildings, hotels, shopping centers, housing estates, hospitals, schools). , …). Any installation such as electrical, ventilation, heating or cooling installations and their adaptation to changing internal and external conditions. The main task of the system is to minimize the cost of building operation, while enhancing its functionality and safety and ensuring optimal comfort for its users.
BMS systems are very broad concept. Usually this system controls:
light
heating,
ventilation,
air conditioning,
air quality,
gates, gates, doors and windows,
blinds, shutters and blinds inside / outside,
integrate audio/video multiroom system,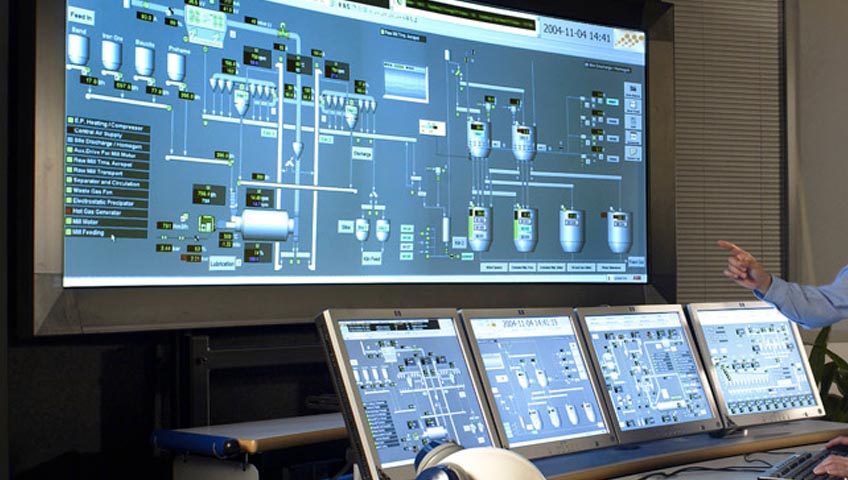 Other subsystems may also be integrated within one BMS system:
Fire Alarm Systems,
Sound Warning and Sound Systems,
Access Control Systems,
CCTV systems,
Smoke extraction systems,
Intruder Alarm Systems,
Audiovisual systems,
Paging system,
Television systems,
Door intercom systems,
Benefits of BMS solutions:
Reduce investment costs by integrating systems and exchanging data between numi,
Reduction of the cost of operating buildings by reducing electricity consumption, heating / cooling and other media,
Reduction of maintenance costs of systems operating in the facility and monitoring of equipment status,
Effective use of working time of technical personnel,
Increased safety,
Independence from possible human error (eg, no lighting or ventilation)
Possibility of automatic analysis of object data (consumption of media, information about installed system failures)
Automate daily events related to the operation of all systems
Signaling of burglary and fire
Given all of this data, we can safely say that BMS systems should be installed in every newly built or refurbished building. Considering the cost of maintaining a building in just 5 years, and not just investment costs, the benefits of BMS systems are obvious.

Our Automation division has many years of experience in developing similar systems. All our solutions are based on the BACnet/KNX and IP infrastructure, which greatly simplifies the infrastructure of the entire building as well as the great flexibility of expansion or modernization.
We invite all to contact us and talk about your problems. Such a non-binding conversation can bring you closer to the optimal solution.